The strength of MBI comes from our powerful network of commercial construction companies and professionals, and every month new companies join our ranks after discovering MBI through the recommendation of a current member. The MBI Member Referral Program is designed to ensure that these individuals, and companies, are rewarded for that effort.
The information below outlines individual and company rewards for successful referrals, as well as gives you an idea of how MBI handles the referral contacts we receive.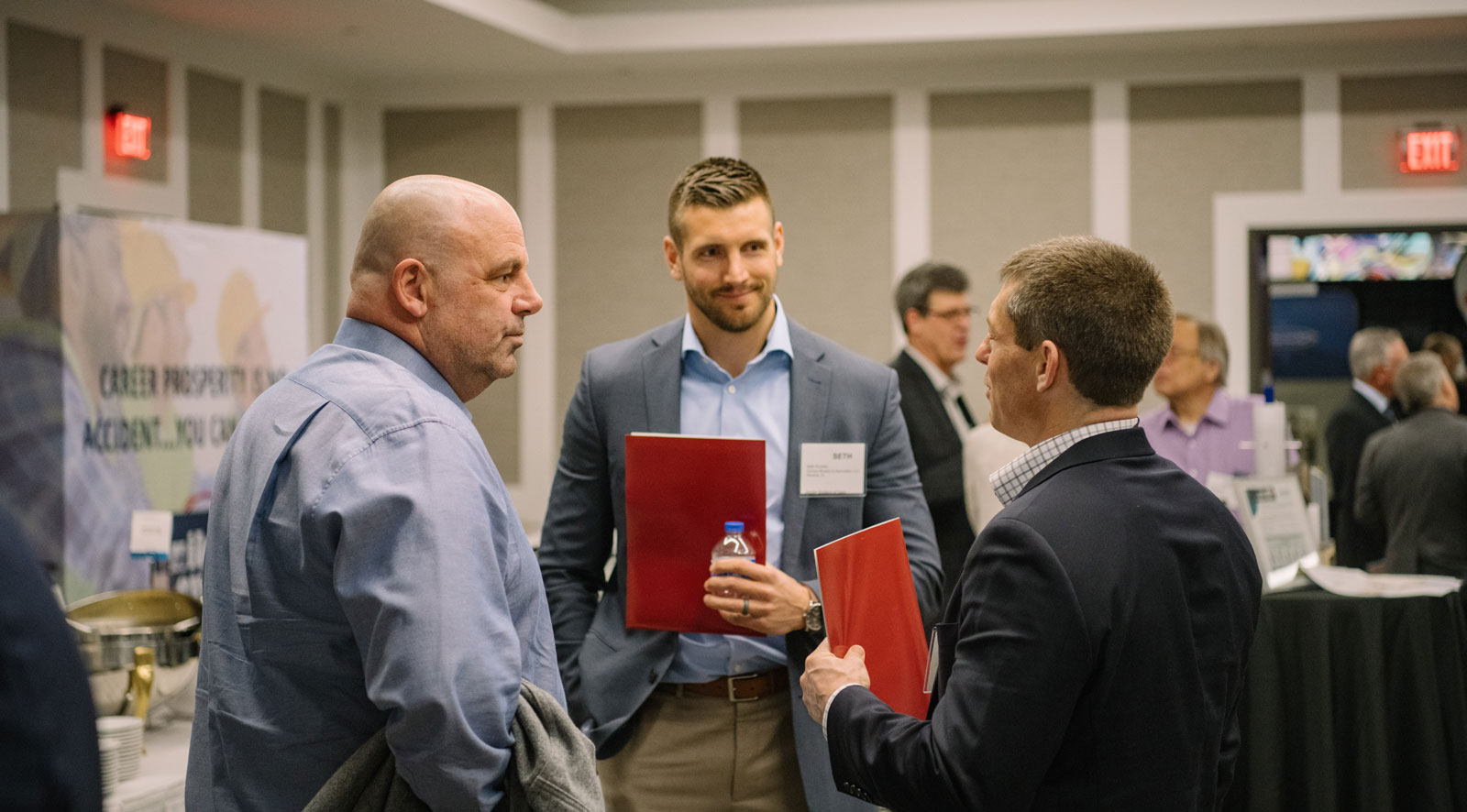 As an MBI member,

how do these referrals help me?
This referral program offers an incentive to refer the organizations in your network, but beyond that the power of the network you are a member of gets stronger with each new company. In other words, the value of your MBI membership grows with every new organization that chooses to invest in a membership with this network.
With more members, and more participation, MBI is able to enhance every one of our many service offerings. This could be a wider array of educational offerings, more influence at the Iowa Capitol on issues affecting our industry, additional workforce recruitment opportunities for members, more networking events to grow your business, better rates on insurance plans, and a variety of other services.
Another big incentive is that the company you refer will receive a substantial discount on their first year of membership dues, and most likely thank you for making the connection.
How does MBI

handle my referral?

You can rest assured that your referral will be handled with the utmost professionalism from MBI. The steps outlined below offer a summary of how MBI handles these contacts, and what you can expect as the person who referred them.
After you submit a referral, they will be contacted within 48 hours (usually much sooner) by Adam DoBraska – AdoBraska@MBI.Build.

When contact has been made with the individual, you (the referrer) will also receive a message confirming they have been reached.

The sales/follow-up process with this company will proceed as normal until they decide, yes or no, on MBI membership.

You (the referrer) will receive a second message confirming their decision on membership.
If the company you referred successfully joins MBI, you and your company are eligible for the rewards outlined below.
The Rewards!
For successful MBI member referrals, MBI will be rewarding the individual who submitted that referral, as well as rewarding one company each year who submitted the most referrals throughout that year.
Individual rewards are different for the referral of general contractors and specialty contractors.
Rewards For Referring an Associate Member (Specialty Contractor, Service Provider, or Supplier)
– The individual (1 per referral) who submits this referral will receive a $50 gift card immediately after their referral joins MBI.
– The company that was referred will receive a 20% discount on their first year of membership dues.
Rewards For Referring a General Contractor Member (General Contractor, CM, or Developer)
– The individual (1 per referral) who submits this referral will receive a $150 gift card immediately after their referral joins MBI.
– The company that was referred will receive $300 off their initial dues amount.
Rewards For Companies – At the end of each calendar year MBI will count up all the referrals from that year using a point system. ½ point for each referral submitted, 1 point for successful Associate Member referrals, and 3 points for successful General Contractor referrals. Whichever company has the most referral points will get their choice of:
A 32-person suite for an Iowa Wild hockey game for their company.
OR $1,500 towards a company lunch provided by MBI.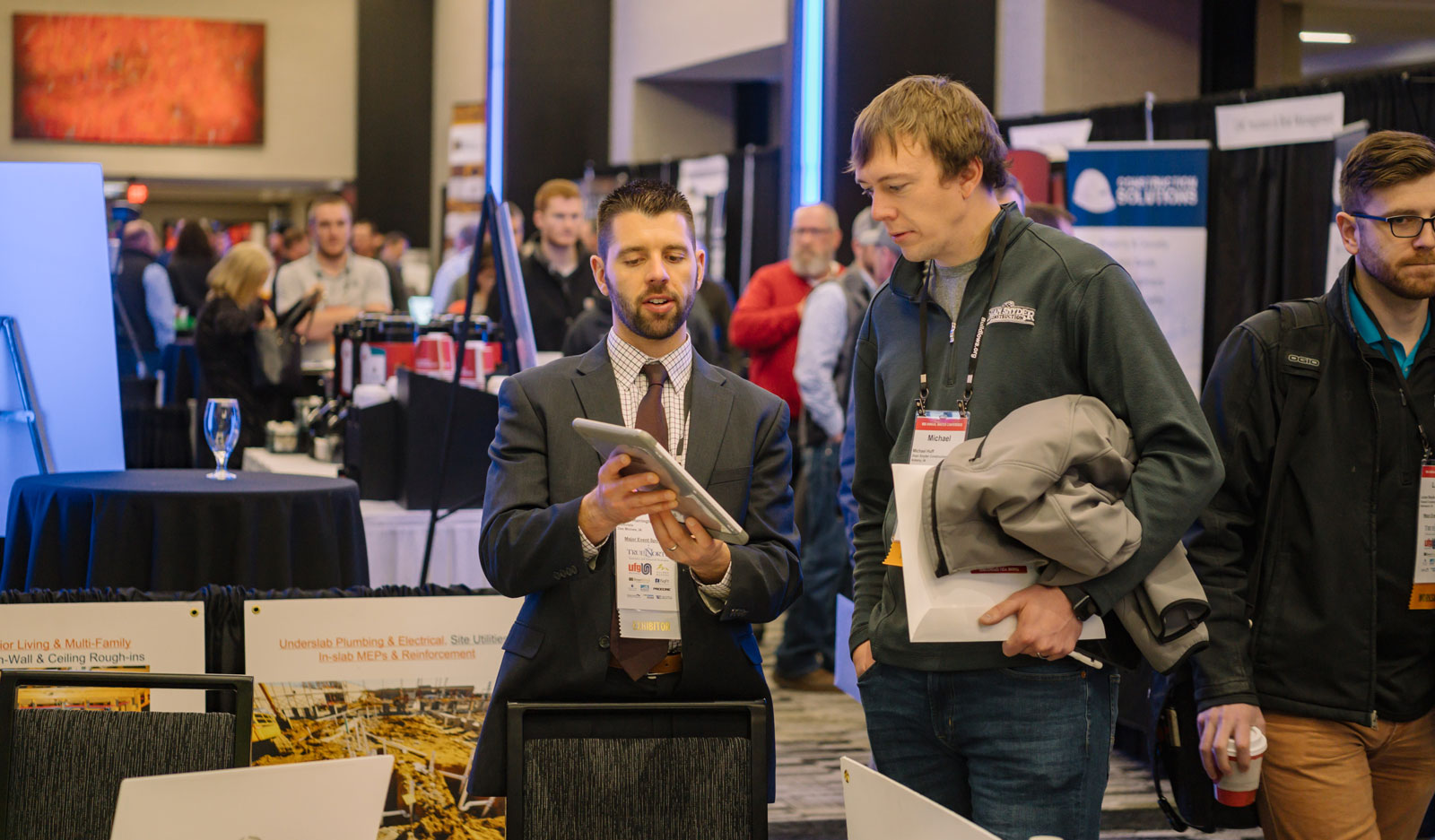 Does MBI have resources I can

send to a potential MBI member?
Of course! The best place to send a potential member would be our Membership Benefits website page. This page gives details on the services MBI provides. In addition, it will give them quick access to other information like our dues structure, membership directory, and details about who we are as an organization.
Beyond that, we find it is best to connect them directly with MBI using the form on this page.
What types of companies are

ideal referrals for MBI membership?
MBI represents Iowa's commercial construction building industry. That means an ideal referral for MBI membership would be any company that works in this space, in any capacity. Our current membership includes general contractors, construction managers, developers, specialty and sub-contractors, suppliers, service providers, architects, and engineers.
Each company will use it's own unique blend of MBI's services to fit their needs and supplement their internal efforts, so any company looking for assistance in our service areas is ideal.
Companies that would not be an ideal fit for MBI membership would be companies that work solely in the residential building space or solely in the horizontal infrastructure space.
Use the form below to refer a company to MBI. If you aren't sure if they are already a member, you can check out our Membership Directory first. When in doubt, go ahead and submit this form and we will let you know if they already belong to MBI.